Flywon Laptop Carrying Case: The Perfect Blend of Convenience and Style
The Flywon Laptop Carrying Case is the best option for storing and transporting your priceless laptop. This briefcase handbag sleeve cover blends usefulness and aesthetics to offer a versatile and simple carrying experience. This laptop bag is appropriate for both men and women and is great for students. This laptop carrying case stands out in the market because to Flywon's dedication to quality and the availability of customized designs. Let's look at the remarkable qualities that make it an essential accessory.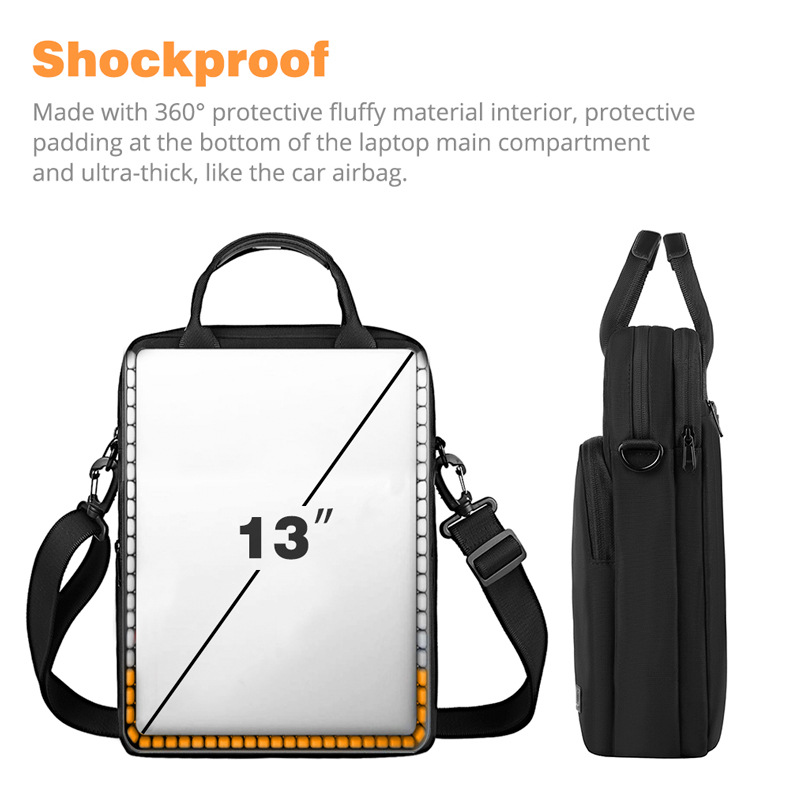 Protection and Resilience for Your Laptop
Your laptop's security and protection are a primary priority with the Flywon laptop carrying case. Because it was made using high-quality materials, it can resist continuous use without losing its remarkable durability. Your laptop will be protected from unintentional knocks, scratches, and moderate impacts thanks to the strong design. A second layer of cushioning is supplied by the internal padding, further protecting your device from possible harm. You can be sure that your laptop is well-protected within the Flywon Laptop Carrying Case whether you're traveling, commuting to work, or just travelling between locations.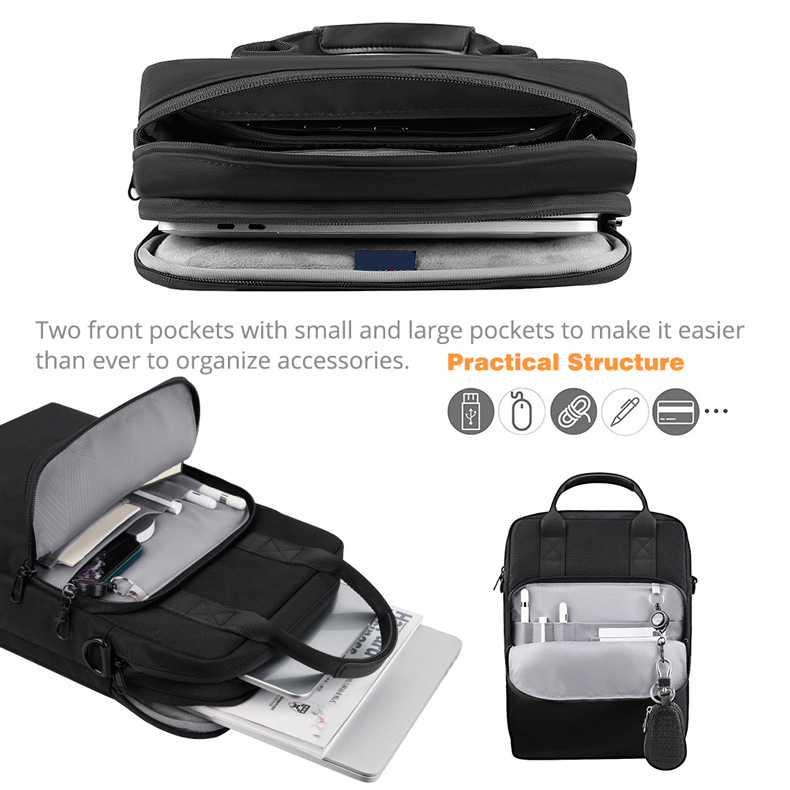 Storage That's Convenient and Accessible
The Flywon Laptop Carrying Case emphasizes order and efficiency. It has several pockets and compartments that can hold all of your laptop accessories. Everything has a home thanks to designated compartments for your charger, cords, mouse, and other accessories. You can easily access your belongings thanks to the smart structure, which makes it possible to rapidly get what you need without having to go through a jumbled bag. The Flywon Laptop Carrying Case's thoughtfully designed storage choices help you stay organized and save time.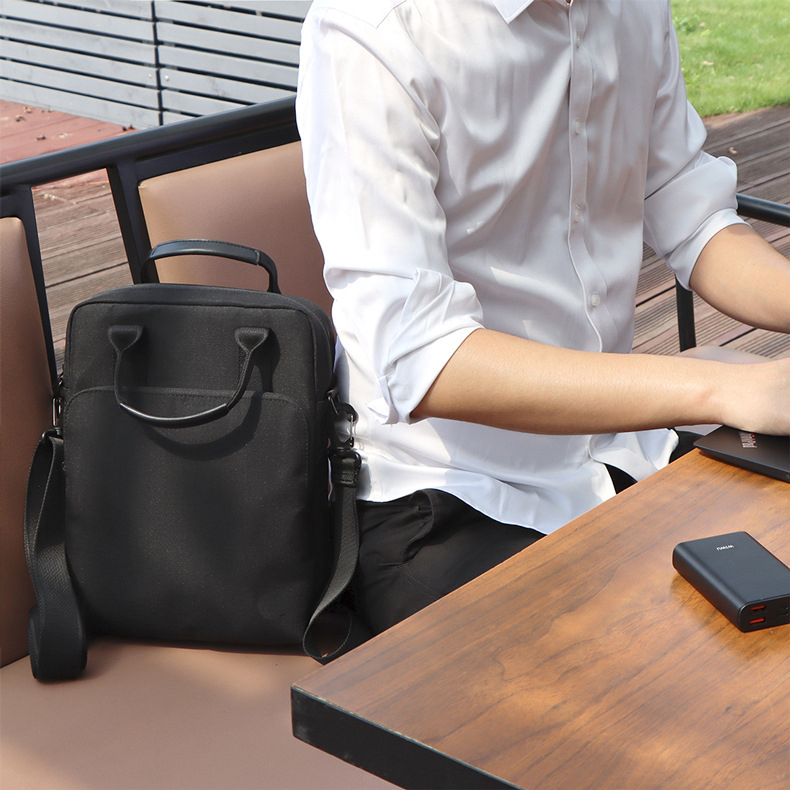 Options for Personalization and Trendy Design
Flywon is aware of the value of personality and flair. The Laptop Carrying Case features cutting-edge aesthetic aspects in addition to outstanding utility. Its sleek and contemporary design makes it a chic accessory that goes well with both business and informal clothes. Additionally, Flywon provides design-on-demand tools that let you alter your case to suit your own preferences. By choosing colors, patterns, or even adding personal features, you may express your individual style. You can express your sense of style while assuring the security and convenience of your laptop with the Flywon Laptop Carrying Case.
1、Improved Carrying Experience: With its strengthened handle, the Flywon Laptop Carrying Case provides a more adaptable and practical carrying experience. You may change the bag's handle so that it fits your chosen carrying style thanks to its removable and adjustable design. This feature guarantees the highest level of comfort and use whether you like to carry it in your hand or over your shoulder.
2、Easy Laptop and Accessory Organization: This laptop carrying case, which is shaped like a briefcase handbag sleeve case cover, offers plenty of room for your laptop and accessories. Your laptop, charger, cables, documents, and other necessities may all be carried in a tidy and organized way thanks to the bag's numerous pockets and sections, which provide seamless organization. Nothing is out of reach, so you won't have to spend time digging through your backpack to get what you need.
3、All-around Versatility: The Flywon Laptop Carrying Case is designed to accommodate a variety of users. This backpack is made to fulfill the demands of all users, whether they are professionals, professionals-in-training, or someone in between. Both men and women may use it because of its slick, gender-neutral design. Professionals may rely on its chic design for business meetings and trips, while students will like its utility for transporting their computers and study supplies.
4、Perfect Gift Option: The Flywon Laptop Carrying Case is the ideal gift option because of its broad appeal and suitability for all situations. This laptop bag makes a wonderful gift for any occasion, including a holiday, birthday, anniversary, or a special day like Valentine's Day, Mother's Day, Father's Day, or Christmas. Give a useful and fashionable item to your friends, family, partners, lovers, girlfriends, or coworkers as a surprise so they will use it frequently.
5、Flywon's Commitment to Quality: Flywon takes pride in its skilled staff and provides a design-on-demand function that lets you alter your laptop carrying case to fit the newest fashions. Flywon guarantees that each product satisfies exacting requirements by placing a strong emphasis on quality and procuring directly from factories. The brand's dedication to providing dependable customer service and customer happiness further improves the whole experience.
For those who utilize laptops, the Flywon Laptop Carrying Case is a must since it blends design, utility, and adaptability. It accommodates a range of user preferences thanks to its reinforced handle, simple organization, and gender-neutral design. This laptop bag is a great option whether you're a student, professional, or just seeking for a useful present. You may feel confident knowing that your money is going toward a dependable and stylish laptop carrying case thanks to Flywon's dedication to quality and the availability of customized designs. Make the right choice and take your laptop-carrying experience to the next level.