We'll examine the diverse world of backpacks and categorize them according to their purposes.
1. Everyday Carry Backpacks: These backpacks are the industry workhorses. They put an emphasis on usability and usefulness while designing anything for daily usage. Multiple compartments, laptop sleeves, and quick-access pockets for necessities like wallets and keys are examples of features.
2. Travel Backpacks: Adventure-ready travel backpacks are available. Larger capacities, several compartments for management, and sturdy materials are frequently seen in them. Numerous have anti-theft components, USB ports for powering gadgets, and transformable designs that may be worn as backpacks or used as duffel bags.
3. Outdoor and Hiking Backpacks: Hiking backpacks are a must-have accessory for outdoor enthusiasts. Weight distribution, comfort, and durability are given top priority in these backpacks. Hydration reservoir compartments, trekking pole attachments, and weatherproof materials are examples of specialized features.
4. Military and Tactical Backpacks:
Tactical backpacks are made in accordance with military specifications and are created to be strong and functional in challenging environments. These backpacks frequently have reinforced stitching, MOLLE (Modular Lightweight Load-carrying Equipment) systems, and the capacity to carry specific equipment like weapons and first aid kits.
5. Fashion Backpacks: Fashion-conscious people frequently view backpacks as fashion statements. These backpacks put an emphasis on style without sacrificing functionality. Luxury manufacturers like Chanel and Louis Vuitton have embraced the fashion backpack craze, providing elegant designs that expertly combine elegance and utility.
6. Camera Backpacks: To transport their priceless equipment, photographers need specialized backpacks. To safeguard pricey photography gear, camera backpacks feature padded compartments, adjustable dividers, and weather-resistant materials.
7. Backpacks for Computers: As our reliance on technology increases, so does the demand for backpacks that can securely transport laptops. These backpacks have reinforced corners, padded laptop sleeves, and frequently extra compartments for accessories.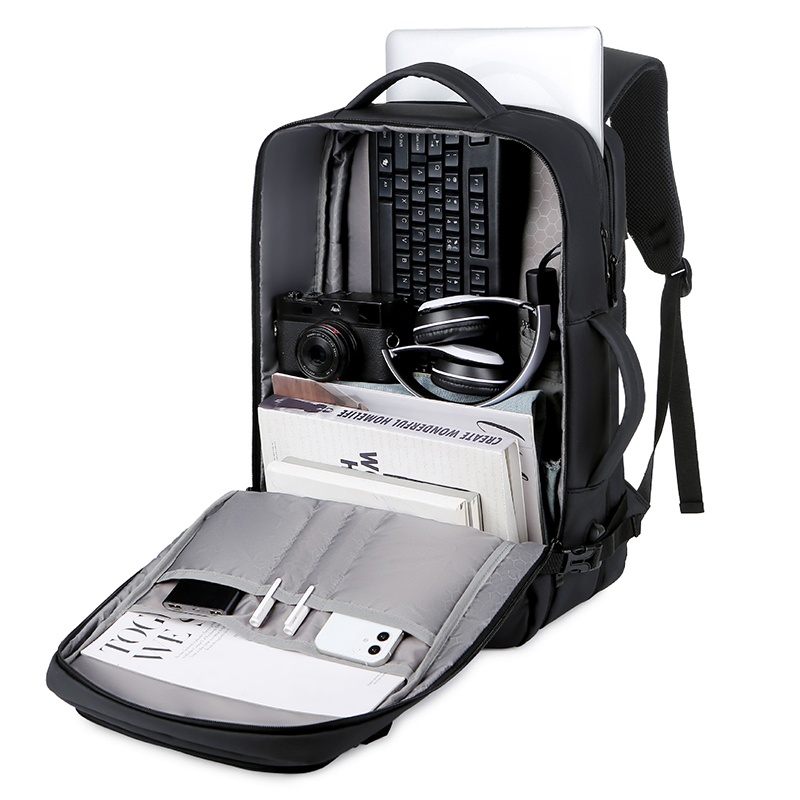 8. Hydration Backpacks: Hydration backpacks contain a built-in water tank and a tube for convenient on-the-go drinking, making them ideal for runners, cyclists, and outdoor enthusiasts. The importance of staying hydrated when exercising is highlighted by these backpacks.
9. Children's Backpacks: Made specifically for the little ones, children's backpacks are smaller in size and frequently have entertaining designs. For school or other activities, they put comfort, safety, and functionality first.
10. Convertible Backpacks: Convertible backpacks can change into other forms, including messenger bags or tote bags, to accommodate varied demands. They are suitable for a variety of situations, including business and travel, thanks to their versatility.
In conclusion, backpacks have developed into vital equipment that meet the varied needs of people leading various lifestyles. There is a bag made with your particular needs in mind, whether you're a student, traveler, or outdoor enthusiast. We can only assume that the backpack business will continue its revolutionary path, providing us with even more specialized and adaptable solutions, as technology develops and design trends change.