Introduction
Across the globe, brands face growing needs for conveniently transporting chilled foods, medical samples, and retail perishables requiring cold preservation. But generic stock cooler bags only go so far in meeting diverse modern requirements optimized for each use and climate. This drives brands to seek out manufacturing collaborators able to deliver customized high-performance solutions.
Through expert engineering and extensive material selections, cooler bag boxes ODM now empower brands to design specialty bags purpose-built for their targeted applications. Custom durable exteriors, compartment layouts, insulation types, capacities, accessories, branding, and ergonomics allow bags to perform their intended functions flawlessly.
For brands, stock bags default to the lowest common denominator – adequate but average. Custom cooler bags offer escape from the sea of sameness. ODMs turn visions into engineered reality, unlocking differentiated performance, features, and style that excite customers.
This guide will showcase how custom cooler bags enable brands to meet specialized chilled transport needs in healthcare, food services, hospitality, delivery, and more. When common bags fall short, custom cuts to the specialized core, optimizing preservation, portability, security, branding, and end-user experience. Read on to see how custom cooler bags deliver extreme performance beyond the ordinary.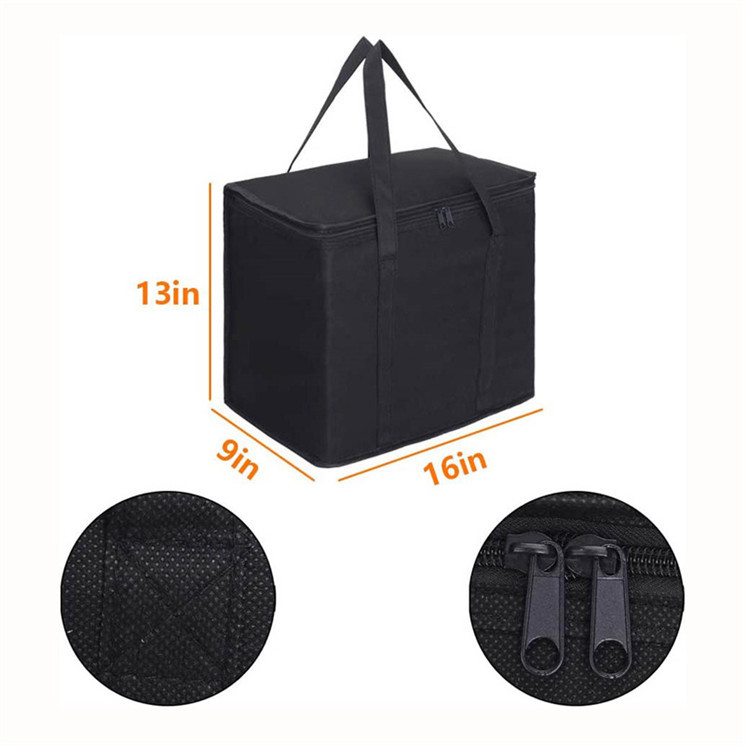 Diverse Cooler Bag Applications
While cooler bag boxes ODM most often carry food and beverages, they serve myriad industries and use cases:
Medical transport of vaccines, medication, insulin, blood, and organs
Food delivery by restaurants, meal services, and grocery stores
Catering insulation for parties, events, and weddings
Transportation of beauty products like skin creams and cosmetics
Pet food and treat delivery requiring chilled storage
Keeping electronics like cameras protected and cool
Carrying breast milk by nursing mothers away from home
Maintaining bait temperature when sport fishing offshore
Camping, hiking, and picnic food insulation while outdoors
Transport of catch like fish and game from outdoor excursions
With such a wide range of applications, off-the-shelf cooler bags fall short of meeting every preservation need optimally. This demand diversity is where the custom engineering strengths of cooler bag ODMs come into play.
Customization Benefits with a Cooler Bag ODM
Partnering with a cooler bag box ODM that specializes in cooler bags allows brands to get custom solutions purpose-built for their exact functional requirements, audiences, and aesthetics. Key benefits include:
Custom insulation materials and thickness to achieve target temperature retention and chilled durations from hours to days. Thicker layers maintain cold longer for transport uses while thinner insulate meals temporarily.
Custom durable outer materials from vinyl to nylon to leather that provide required waterproofing, grip, and abrasion resistance while projecting desired style and quality.
Custom sizes and compartment configurations to organize contents optimally and maximize portability. Larger delivery models contrast sleek lunch transport designs.
Custom features like flask holders, opener holsters for picnic bags, sterile medical compartments, or padding to protect delicate electronics and vials.
Custom craftsmanship and detailing like sealed seams, reinforced stitching, padded straps, integrated USB rechargers for monitoring systems, and ergonomic handles for easy lifting.
Custom branding including logos, stylized look-and-feel, and coordination with packaging to extend brand experience.
Lower minimum order quantities that enable small trial runs of new customized models before larger production.
By leveraging an ODM's manufacturing capabilities and expertise, brands can design the perfect cooler bags around their target applications rather than settle for standard bags that almost get the job done.
Key Cooler Bag Material Choices
Cooler bag boxes ODM offer an extensive range of outer materials, insulation types, and hardware to design and engineer cooler bags matching product requirements:
Outer Materials:
Coated vinyls providing durability at affordable costs for frequent reuse
Ballistic polymer nylons for added tear resistance and style
Canvas with waterproof TPU coating for natural cotton looks
Leather/synthetic leather for premium high-end aesthetic
Polyesters ranging lightweight to heavy-duty high-density
Insulation:
Film with laminated foam for rigidity and cold retention to 1-2 days
Foam sheets for foldable flexibility and lighter insulation needs
Polyester batting integrated into fabric layers to trap air and retain chill
Reflective foil laminations to reflect radiation heat for added efficiency
Hardware:
Waterproof zippers in coil or plastic tooth designs
Plastic quick snaps, clips, and buckles for ergonomic access to contents
Shoulder and handle designs from basic straps to molded padded grips
Working closely with an ODM, brands can dial in materials optimized for target durability, climate conditions, price points, and styling. No generic off-the-shelf cooler bag offers this level of purpose-driven customization.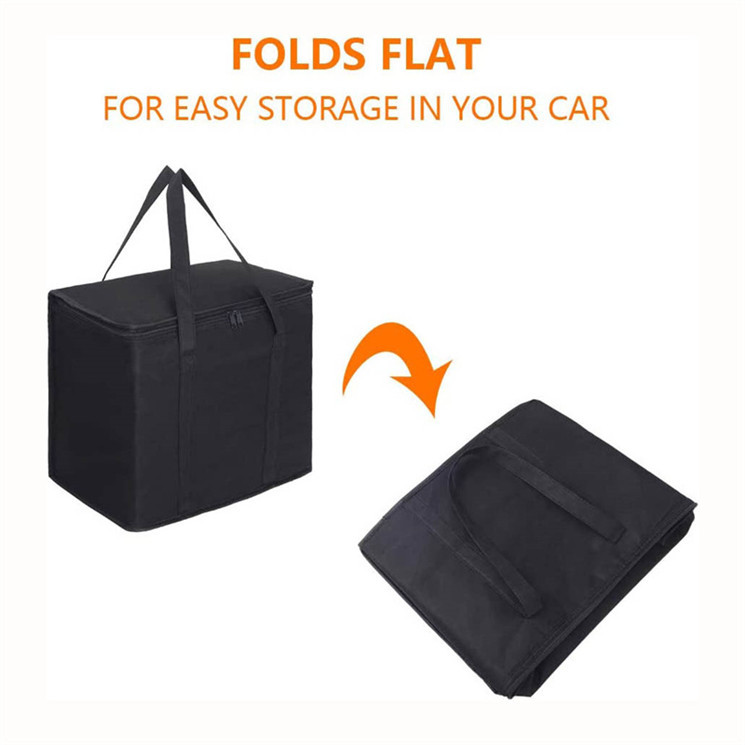 Choosing Insulation for Desired Temperature Retention
A key customization decision is selecting insulation material and thickness based on needed temperature retention duration, usage conditions, and bag flexibility.
PE foam sheets: Mid-range insulation from 4-6mm foam keeps contents chilled for several hours, good for everyday lunch bags. Foam is flexible when not too thick.
Polyester batting: Thinner choice for transporting chilled drinks and snacks. More pliable with minimal added weight.
Reflective foil: Add as a layer to reflect heat. Further boosts insulation performance of other materials for ultra-chilled requirements like organ transport.
Gel packs: Can supplement insulation or be used alone for high-value short-term chilled transport of smaller items. Reusable gel packs offer sustainability.
Based on use conditions and cost considerations, an experienced ODM will recommend optimal insulation formulations to meet temperature retention targets.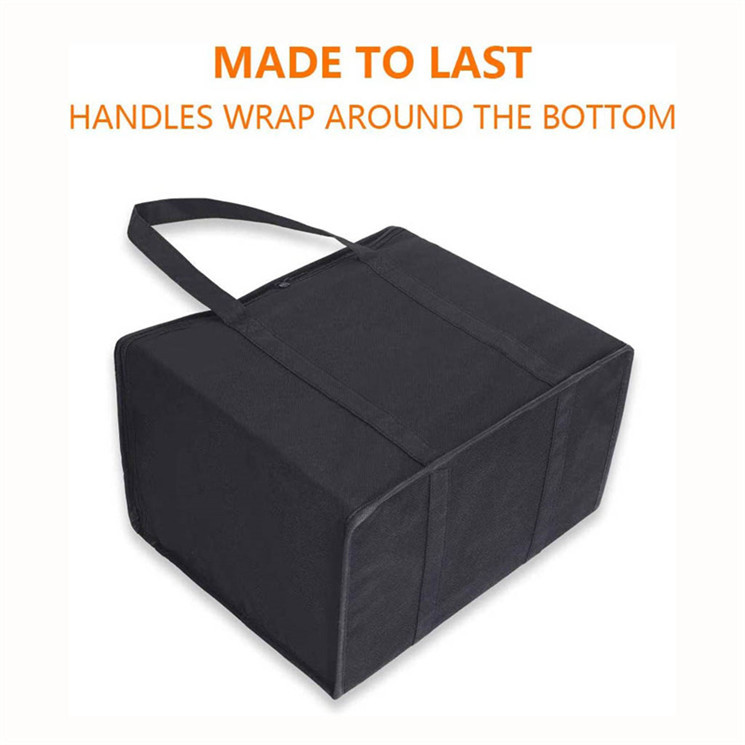 Finding the Right ODM Partner
Not all cooler bag boxes ODM possess the technical expertise to engineer high-quality customizable cooler bags. When selecting a manufacturing partner, brands should look for:
Decades of cooler production experience including for well-known brands
In-house design, engineering, sourcing, and manufacturing resources for quality control
Global compliance certification and conformity with medical transport regulations
Breadth of material and hardware selections for extensive customization
Small minimum order quantities for lower risk custom undertakings
Responsive customer service and technical support throughout design and production
Competitive pricing with solution-focused consulting
Great ODMs act as collaborators, not just contract manufacturers. They become deeply involved in optimizing designs and specifications to deliver cooler bags that perform their intended functions flawlessly while projecting brands' identities. With discerning vetting, brands can find ideal ODM partners to bring custom visions to life.
Purpose-Built Cooler Bags for Delivery Services
For delivery brands transporting perishable goods like restaurant meals, fresh grocery items, or medical samples, purpose-built cooler bags are essential. An experienced ODM can engineer insulated courier bags matching key requirements:
Rigid multi-layer film insulation maintaining chilled for 5+ hour deliveries
Large 20L+ capacity to carry multiple orders with high interior efficiency
Vehicle docking capability and a wheeled base for convenient loading/unloading without lifting
External dimensions conforming to common courier bag sizes for existing storage infrastructure
Rear access-only lockable compartments keeping customer contents secure until delivery
Branded design elements and colors for easy package identification and brand consistency
Attachment points to keep tamper-evident security seals intact throughout transit
The right ODM optimizes cooler bags for each delivery need like meal transport, pharmaceutical chains, medical testing, and grocery delivery. Insulation, security, capacity and ergonomics all customize to use conditions.
Realize the Full Potential Of Cooler Bags
Beyond limiting yourself to basic stock cooler bags, custom ODM models open up new realms of technical and branding possibilities. When preservation and transport needs demand more than generic bags offer, the engineering expertise and manufacturing flexibility of a cooler bag ODM provides the perfect solution. With customization, brands can achieve the right sizes, features, performance, and styling precisely tailored for their customers. Contact a top ODM today to explore designing the ideal bags for any chilled cargo.
Summary
When generic off-the-shelf cooler bags fall short of meeting specialized chilling and transport needs, the engineering expertise of an experienced ODM makes customization the smart solution. Cooler bags engineered specifically around use cases deliver optimized temperature retention, cargo capacity, security, ergonomics, and branding.
Choosing an ODM partner with extensive customization capabilities and a proven track record translates vision into reality. Key strengths leading ODMs offer include breadth of durable outer materials from vinyl to ballistic nylon, diverse insulation types from gel packs to multi-layer film, branding coordination for an integrated experience, and small minimum order quantities that encourage innovation.
With custom cooler bags, medical distributors transport biologics globally with complete temperature assurance. Meal delivery brands keep dishes hot for hours while preventing spills in route. Markets carry fresh produce reliably on neighborhood rounds. The possibilities are unlimited when cooler bags match the use, not vice versa. By becoming involved collaborators, leading ODMs ensure brands obtain targeted solutions outperforming stock bags.
The time has come to rethink portable chilled transport. Through custom cooler bags, brands can innovate, differentiate, perform better, and excite customers. Don't settle for the generic and dated. By selecting the right cooler bag boxes ODM, create the future.