Professionals who are always moving need a dependable and adaptable rucksack in today's fast-paced environment. With its remarkable features and useful design, the Expandable Business Backpack from Flywon is made to fulfil the expectations of contemporary professionals.The extensible and substantial capacity of this rucksack is one of its distinguishing qualities. This rucksack provides enough room for all of your necessities, whether you're going to the workplace, leaving on a business trip or on a weekend trip. You may modify the capacity to suit your demands thanks to the expandable design, providing you the freedom to carry extra when necessary.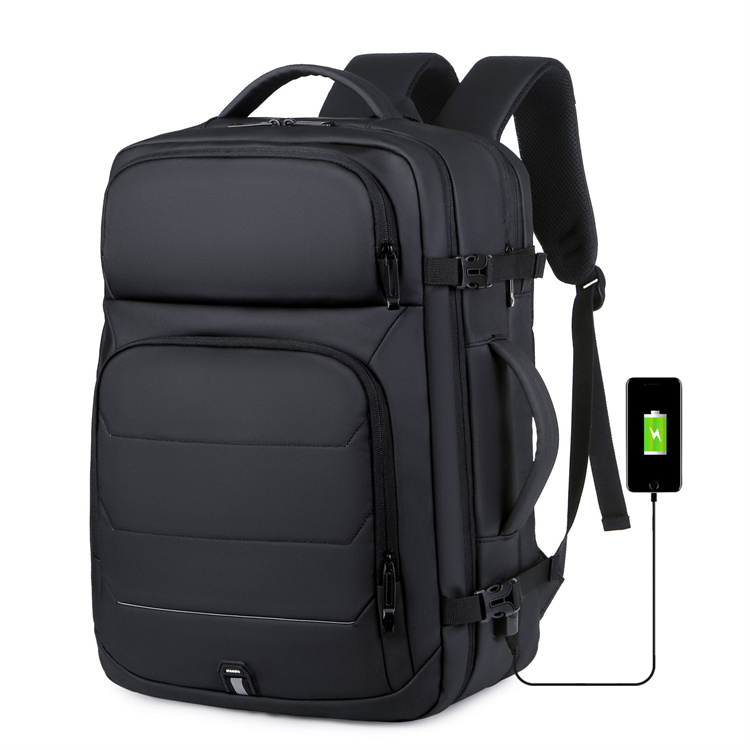 When it comes to remaining effective and productive, organisation is essential. Because of this, the Expandable Business Backpack has several compartments and a thoughtful design. Your laptop, tablet, paperwork, office supplies, and other necessities may be simply arranged in specific sections so that everything has a home. By using this rucksack, you may avoid fumbling around in your bag looking for things and maintain attention throughout the day.
Another important consideration when choosing a rucksack is comfort, particularly for long days of travel or commuting. Your comfort is considered in the design of this rucksack. Even after prolonged usage, you will remain cool and comfortable thanks to the multi-panel padding back design's great support and breathability. The shoulder straps' adjustable padding adds to the comfort by letting you customise the fit to your body.
The Expandable Business Backpack has useful features as well as contemporary comforts. You can charge your gadgets while on the road with the built-in USB connector, which eliminates the need to find an outlet. Your possessions are safe and secure because of the additional degree of security provided by the anti-theft design. These considerate features make travel easier and less stressful.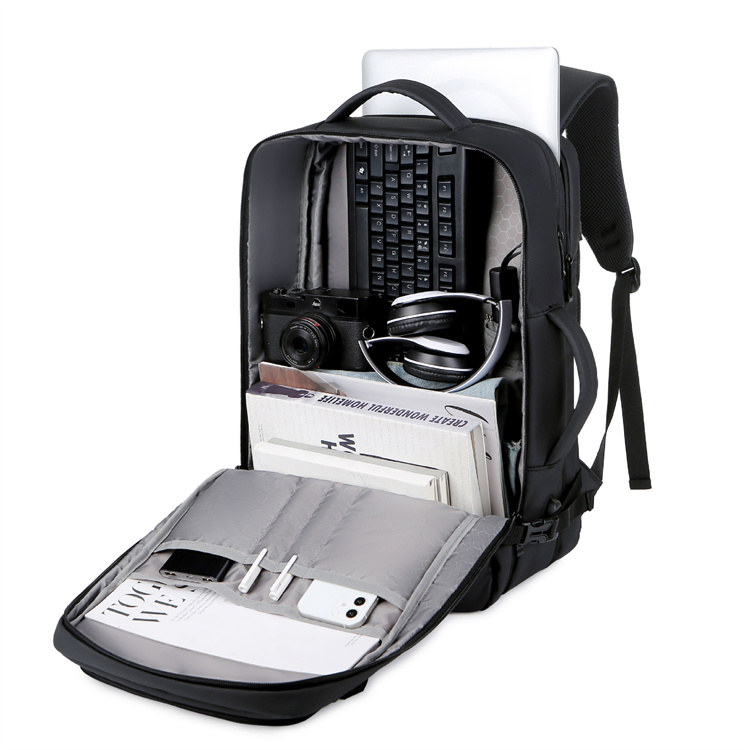 When choosing a rucksack to accompany you on your professional path, durability is crucial. The Expandable Business Backpack's endurance and resiliency are guaranteed by the use of premium, long-lasting materials in its construction. This rucksack is designed to resist the challenges of everyday usage and frequent travel, making it an enduring friend.
The Flywon Expandable Business Backpack is a fashionable and functional item. It is appropriate for any professional environment because to its streamlined design and diverse colour options. This rucksack is the best option to keep you organised and fashionable whether you're a college student, regular traveller, or corporate executive.
With the Expandable Business Backpack, Flywon has produced a multipurpose and useful item that meets the demands of contemporary businesspeople. Thanks to its expanding function, this rucksack is made to fit your changing needs. This rucksack can easily expand to meet your demands, whether you need to carry more paperwork, a change of clothing or even larger objects. Embrace the versatility of the Expandable Business Backpack and bid adieu to the restrictions of conventional backpacks.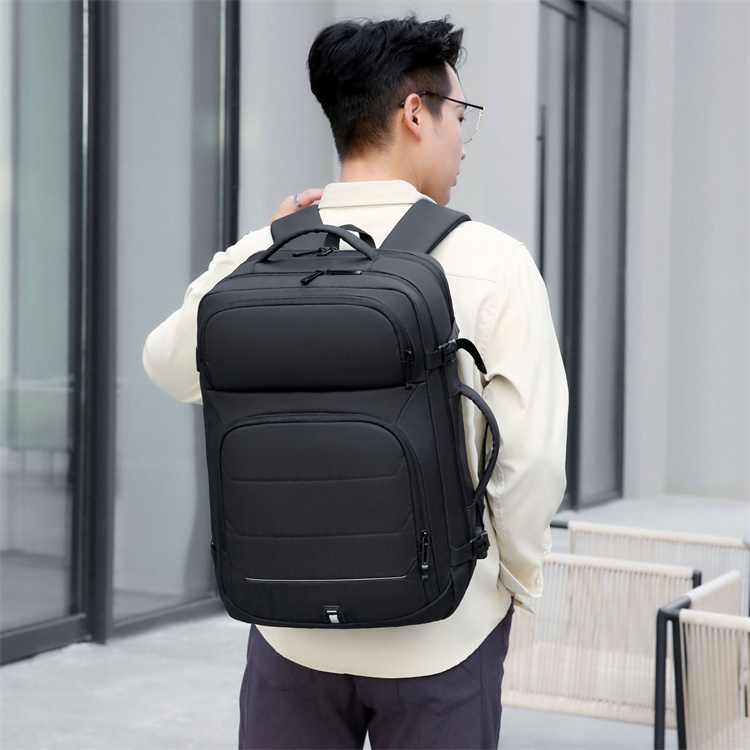 With this backpack's numerous compartments and clever design, organisation is a snap. Your laptop, tablet, pencils, and other necessities will all have their own special compartments, so everything will have a home. No more digging through a disorganised luggage; with this backpack, being organised and effective is simple. You'll have everything you need close at hand, from the everyday commute to business excursions.
The Expandable Business Backpack combines comfort and toughness. The back of the backpack has many cushioning panels that give great support and ventilation, easing pressure on your shoulders and back. You may find the ideal fit for your body with the adjustable padded shoulder straps, which will ensure maximum comfort over long days of travel or commuting. This rucksack was made with sturdy materials to survive everyday usage and will go with you on your career path for years to come.
Since 2008, Flywon has made a commitment to provide high-quality items. With the power of their manufacturing facility and their creative prowess, they continually produce outstanding backpacks that satisfy the demands and tastes of their clients.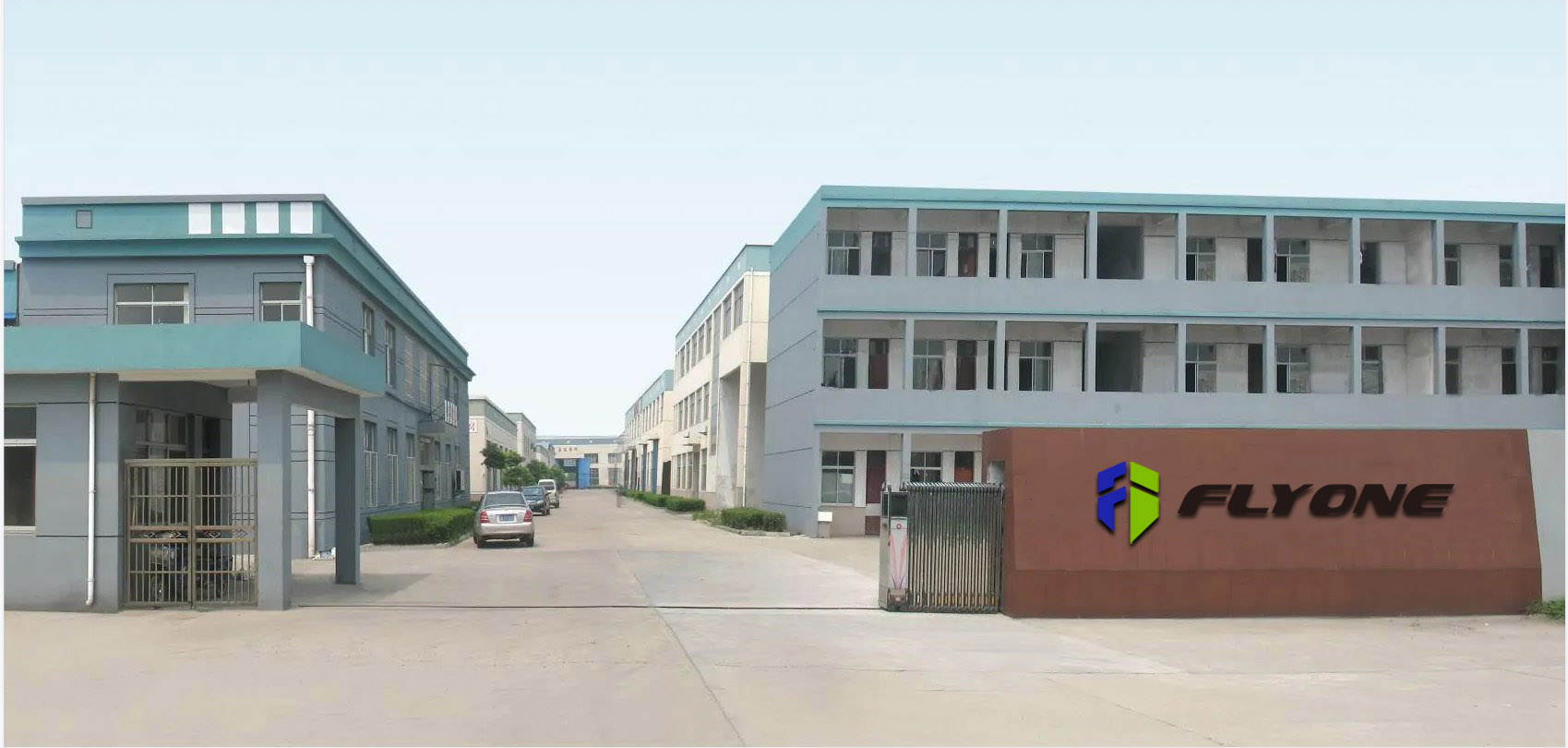 Flywon's Expandable Business Backpack is the ideal travel companion for today's businesspeople. You can carry all your things in an orderly manner because to its extendable size, numerous compartments, and organised style. The convenience features, including the back support and baggage strap, make travelling a breeze. This rucksack is a dependable option for businesspeople who are always on the move thanks to its tough construction and contemporary conveniences like the USB port and anti-theft design. Wherever your adventure takes you, use the Expandable Business Backpack to boost your productivity and sense of elegance.