Having a dependable and well-made rucksack might make all the difference when it comes to work travel. Meet the Flywon Business Travel Laptop Backpack, a multipurpose and useful backpack that will transform the way you travel. This rucksack is made to fulfil the demands of both modern professionals and adventurers thanks to its extendable design and multiple organisational compartments.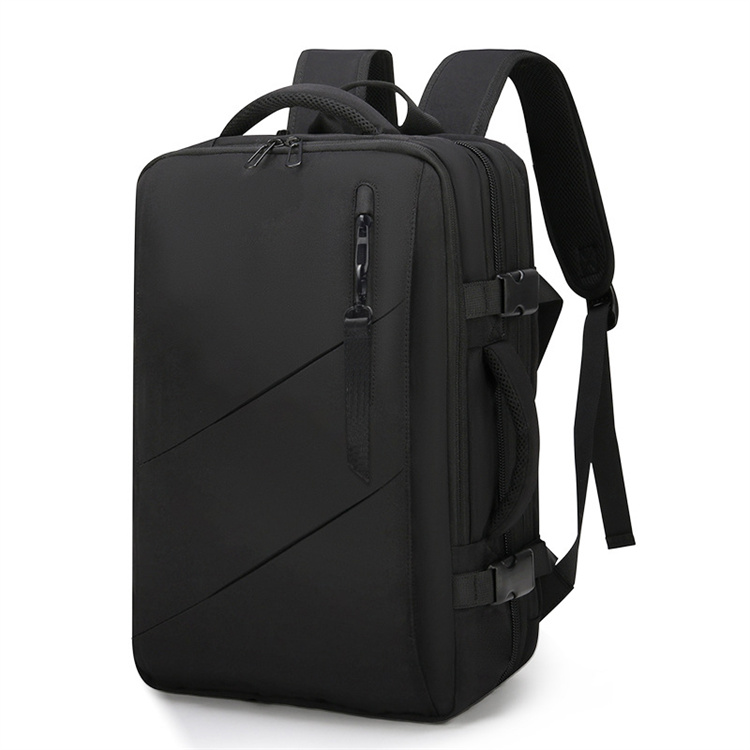 This backpack's roomy main pocket, which can snugly fit your travel necessities and up to 5-8 items of clothes, is one of its most notable characteristics. This rucksack makes sure you have enough space to pack neatly and effectively, whether you're leaving on a quick work trip or a weekend break.
Keeping liquids secure and separated when travelling is a constant problem. This issue is tastefully handled with the Business Travel Laptop Backpack's designated wet pouch for your liquids. You won't need to be concerned about spills or leaks destroying your valuable documents or technological equipment.
This rucksack has a lot of storage space and a variety of sections made especially to fit your electronics and accessories. Periodicals, an iPad, and even a power bank may all be stored in the front compartment to keep your gadgets powered while you're on the road. You can quickly organise and retrieve your items with this rucksack, saving you time and ensuring that everything has a home.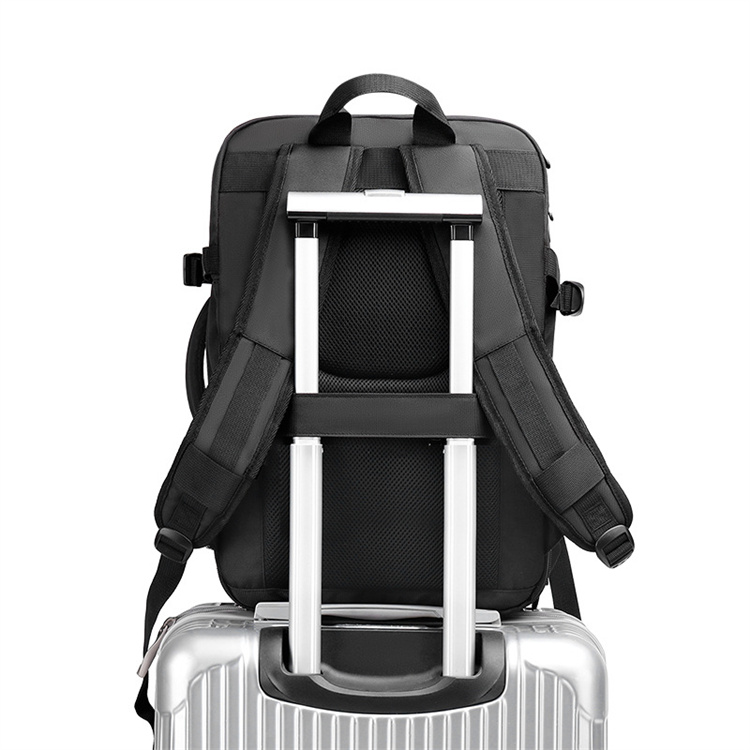 Another feature of the Business Travel Laptop Backpack that stands out is its durability. The handle and shoulder joints are strengthened overall by the use of bold line sewing, guaranteeing that the rucksack can resist the strain of regular travel. The two wide handles make long periods of carrying enjoyable and enhance to your comfort and convenience when travelling.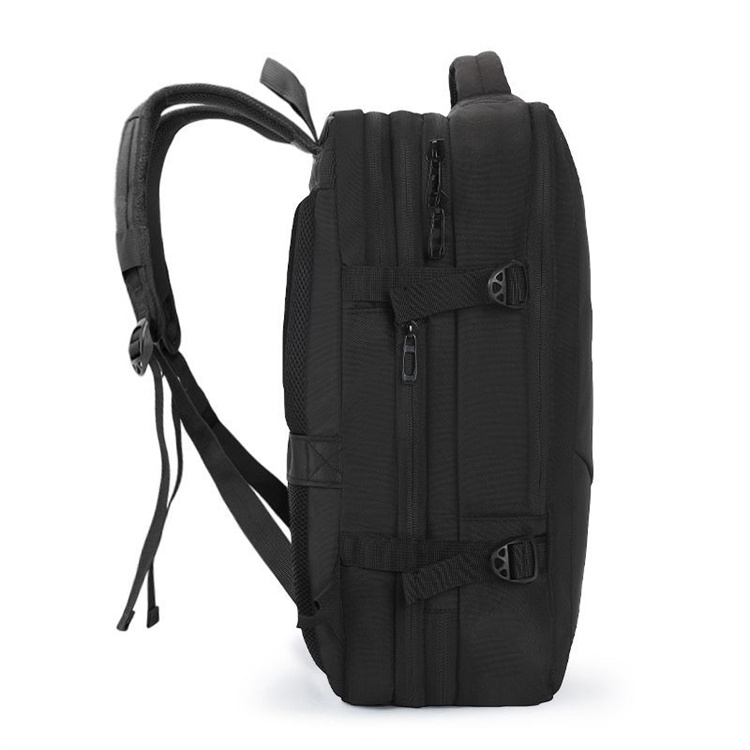 The dependability of zippers is essential. This bag has strong, slick and explosion-proof zippers as a result. You may be sure that your goods are safe, and you won't have to be concerned about zipper issues when travelling.
You can easily store and organise your items thanks to its carefully thought-out sections of different sizes and qualities. This rucksack contains everything you need, whether you require easy access to your passport, a safe place for your laptop, or a specific area for your charging connections.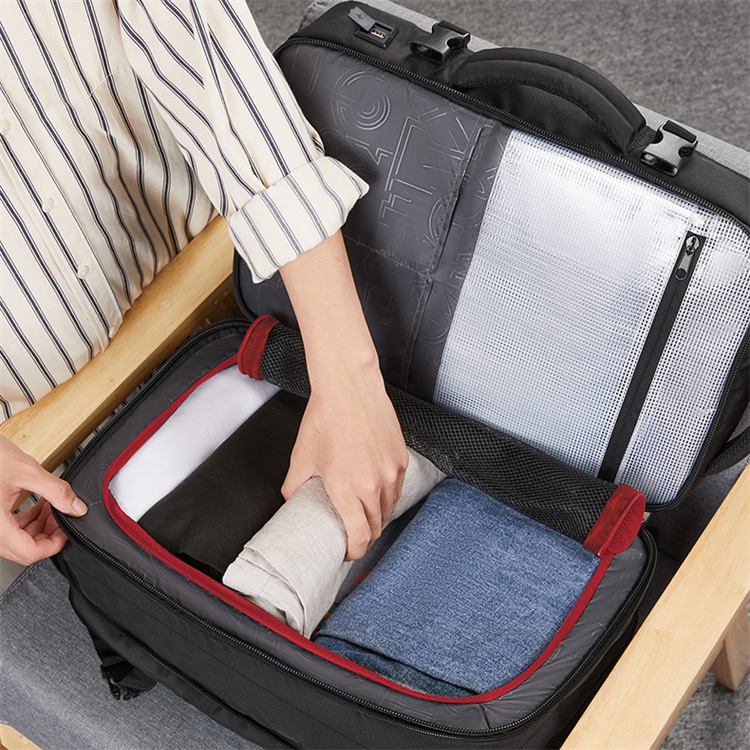 Beyond work excursions, the work Travel Laptop Backpack's adaptability is extensive. For outdoor activities like hiking, camping, and other excursions, it makes a great travel companion. It is a dependable option for whatever journey you do because to its sturdy design and useful features.
Flywon, the company that created this outstanding bag, has been in business since 2008. They have supplied high-quality items on a constant basis that satisfy the demands and preferences of their clients because to their broad industrial strength and design capabilities.
The Business Travel Laptop Backpack combines beauty and utility. The backpack's streamlined and contemporary style is ideal for the mobile worker. It may be used in a boardroom meeting or a relaxed coffee shop workstation because to its simple lines and variety of colour options. You may carry this rucksack with assurance knowing that it not only does its intended function but also elevates the style of your outfit.
Additionally, this rucksack reflects Flywon's dedication to quality and client pleasure in every way. Each component, from the carefully chosen materials to the exquisite craftsmanship, has been taken into account to guarantee a high-quality product. The adjustable straps demonstrate the same attention to detail by enabling you to select the ideal fit for your comfort.
The Business Travel Laptop Backpack is made to protect your possessions in addition to having useful functions. Your laptop and other priceless devices are well protected by the robust materials and strengthened structure. Knowing that your electronics are well-protected from knocks and bumps allows you to travel in comfort.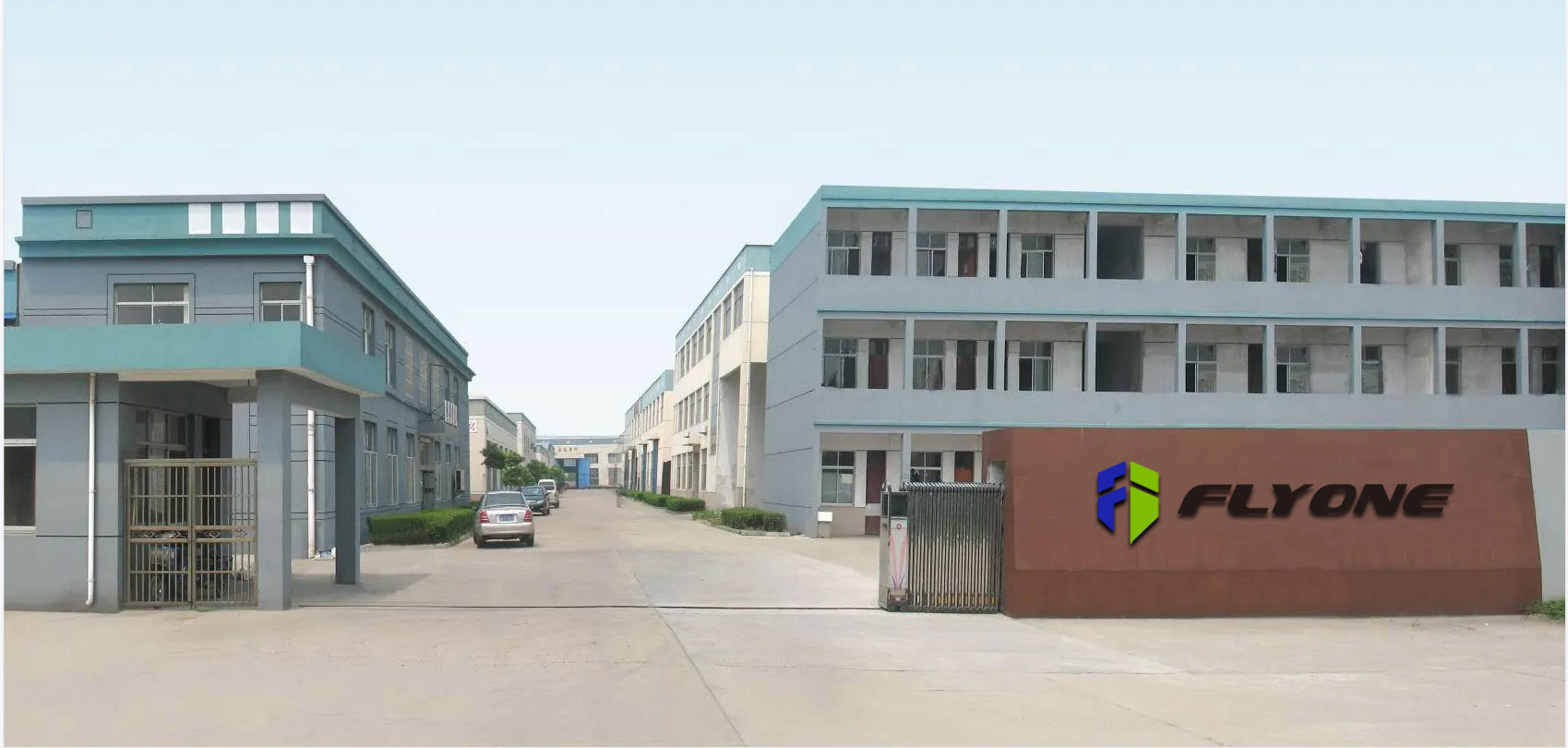 Flywon Business Travel Laptop Backpack is a fashion statement that improves your ability to project a professional image. It is a need for every business traveller or adventure enthusiast due to its blend of fashion, toughness, and organisational features. Invest in this rucksack to enjoy the simplicity and dependability that will revolutionise your travels.
In conclusion, the Flywon work Travel Laptop Backpack is the ideal travel bag for both work trips and outdoor excursions. It is a dependable and adaptable option because to its extensible design, organisational divisions, and durability. When it comes to your travel accessories, don't settle for anything less than the rucksack that blends fashion, utility, and ease. Wherever your adventures lead you, elevate your travel experience with the Business Travel Laptop Backpack and enjoy hassle-free travel.