Having a dependable rucksack that can survive the weather is essential for commutes or business trips. The Waterproof Business Backpack by Flywon is a style, quality, and utility game-changer. This rucksack was created with a more humane design philosophy and is full of features that will simplify your work life while keeping your stuff safe and secure.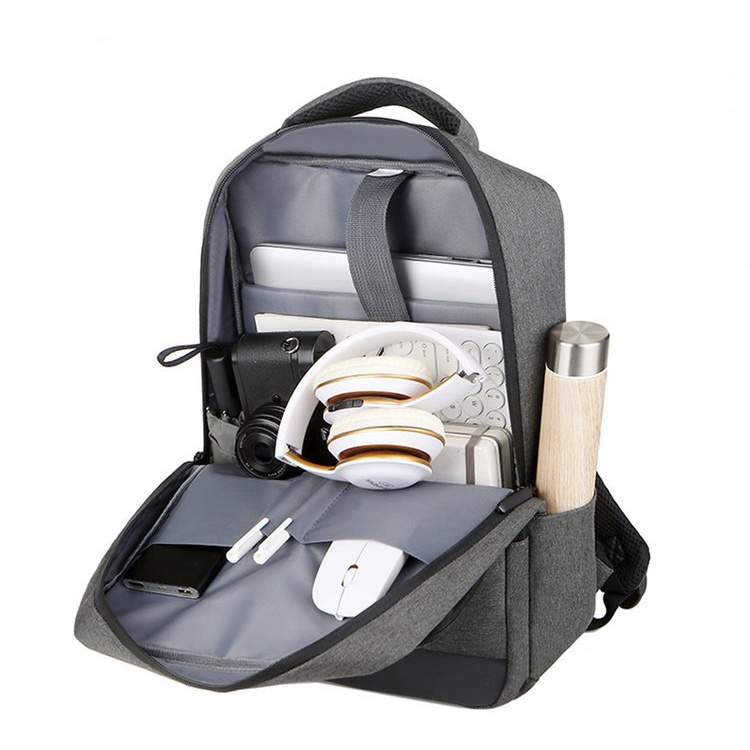 The Waterproof Business Backpack's distinct inner sections are one of its best qualities. It is the best option for work travels or weekend breaks since these roomy compartments can hold enough supplies for three to seven days. Your laptop, papers, clothing, and other necessities may all be conveniently organised so that everything has a home. With this versatile rucksack, you can travel light and say goodbye to the inconvenience of carrying many bags.
Being comfortable is crucial, especially if you're constantly moving. This is taken into account with the Waterproof Business Backpack's ventilated backside, foam shoulder cushion, and adjustable shoulder straps. These features provide you the best back support possible and reduce shoulder pain so you can carry your goods with comfort. Your shoulders and back will appreciate your decision to use this rucksack whether you're traversing congested city streets or hurrying through airports.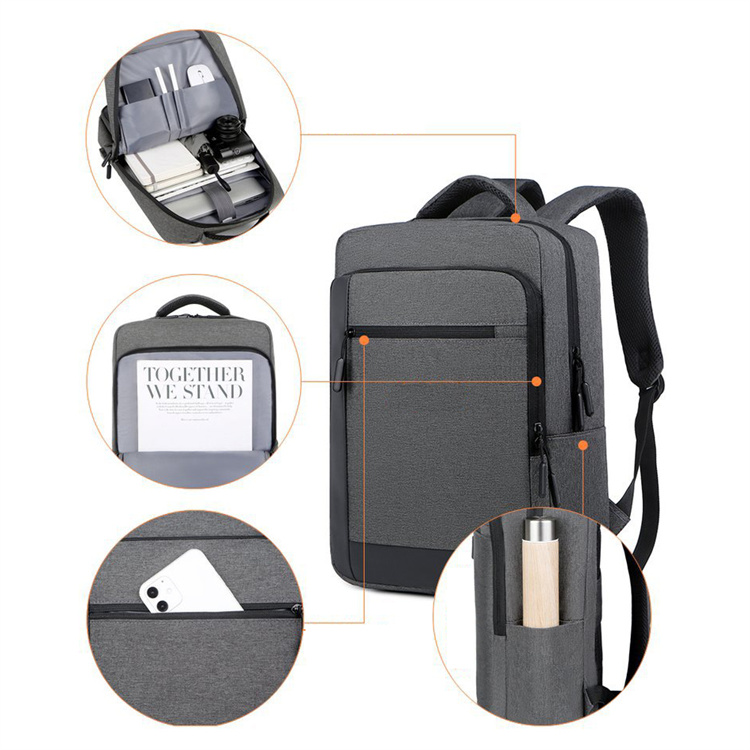 It might be difficult to haul around many luggage when travelling for work. Flywon designed the Waterproof Business Backpack with a carry top handle and baggage strap in consideration of this. While the baggage strap firmly fastens the backpack to your suitcase, giving stability and simplicity of movement, the carry top handle enables you to quickly grab and go. You may take your shoulders off and travel with ease and efficiency thanks to these considerate modifications.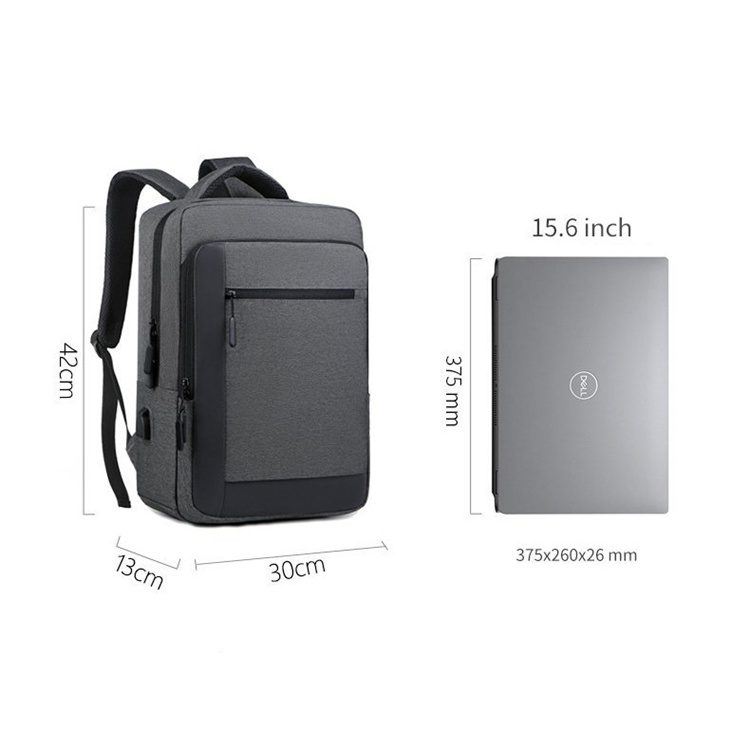 The Waterproof Business Backpack not only has useful functionality but also a fashionable style. Your possessions will stay dry and safe even in bad weather because to the superior water resistance offered by the premium materials used in its construction. You don't need to stress about unexpected downpours or spills since this rucksack has you covered.
The Waterproof Business Backpack has extra advantages that set it out as a top pick for professionals in addition to its amazing features and style. The bag has a separate laptop compartment that offers secure, cushioned storage for your priceless gadget, guaranteeing its protection while you travel. For people who rely on their computers for work, this compartment offers convenience and peace of mind because it is made to suit most standard-sized laptops.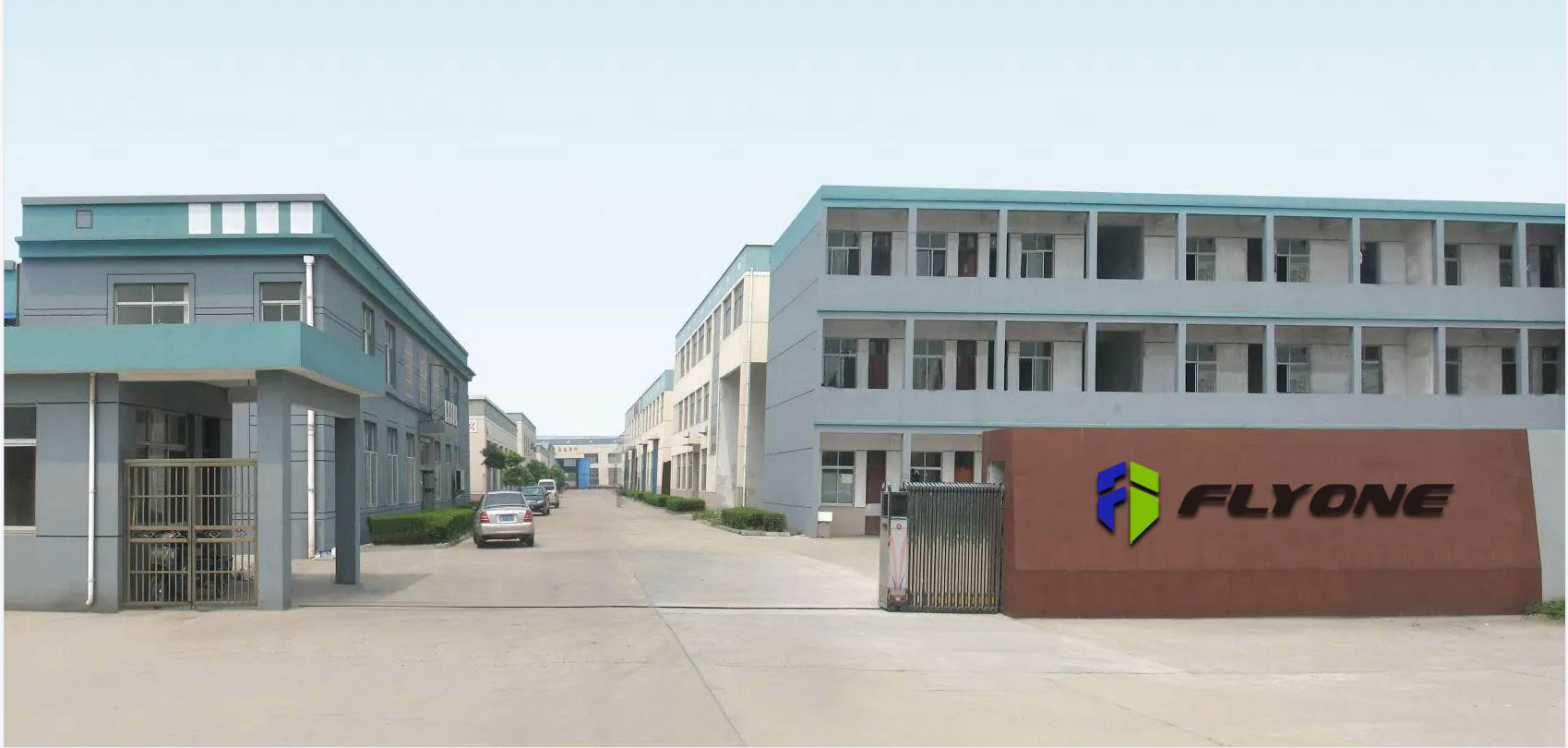 The Waterproof Business Backpack also has considerate additions that improve its functionality. The backpack has several exterior pockets and organisers that let you keep your necessities close at hand and well-organized. You can easily locate anything you need without having to search the entire bag, whether it's your phone, wallet, keys, or stationery. Professionals who are frequently on the go would benefit greatly from this degree of organisation since it increases productivity and saves time.
Flywon guarantees that the Waterproof Business Backpack not only complies with but also exceeds industry requirements thanks to its factory power and design capabilities. The company has made a commitment to providing clients with high-quality items that meet their demands since 2008. You can depend on the sturdiness, use, and elegance of Flywon items when you pick them.
For professionals looking for a fashionable, useful, and dependable bag, the Waterproof Business bag from Flywon is the ideal ally. This rucksack is made to fulfil the needs of modern professionals thanks to its dedicated laptop area, lots of storage and useful exterior pockets. Count on Flywon's experience and benefit from a waterproof, well-organized backpack that improves your professional appearance and protects your things. For your business trips and everyday commute, use the Waterproof Business Backpack to enjoy the ideal fusion of fashion, toughness, and utility.