introduzione
For beer aficionados, nothing beats the perfectly poured pint straight from the taproom. The optimal temperature, carbonation, and aroma make every sip a sensory delight. But until now, that experience ended once you left the bar or brewery. Warm trunk rides and parking lot beers meant flavor degradation and foam collapse. Those limitations are history thanks to purpose-engineered beer bottle cooler bags.
Advanced insulation technology now enables transporting bottled and canned brews with their fresh-from-the-keg quality intact. By cradling beers in chilled protective compartments, cooler bags become portable taprooms capable of delivering draft perfection anywhere.
Gone are the days of lukewarm brews that lose their intricate hoppy notes and malty backbone on the go. With the right portable chilling solutions, beer stays as taproom-perfect outside the bar as inside it.
Join us as we explore the innovative features and designs that enable borsa termica per bottiglie di birra to maintain optimal aroma, flavor, coldness, and carbonation throughout transit and enjoyment. With the power to mimic taproom conditions using high-tech materials, the age of executive chilling possibilities has arrived, and enthusiasts are the winners.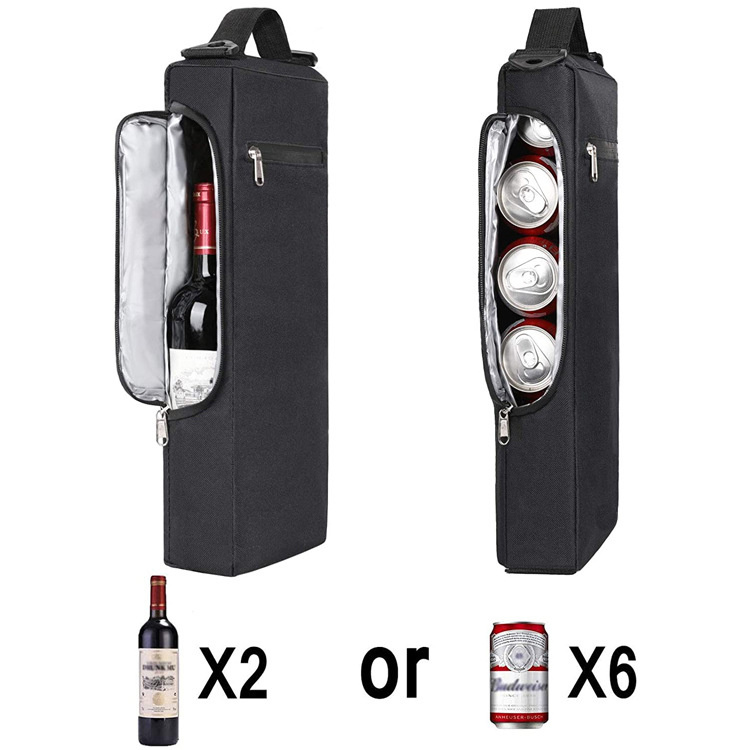 Insulated Protection for Bottled Beer
Beer bottle cooler bag provide padded, insulated compartments specially sized and shaped to securely carry beer bottles and cans. Conforming interior protection cradles bottles to prevent jostling, clanking, and spills while thick surrounding insulation keeps beer refreshingly cold hours after leaving refrigerator or tap.
Designed specifically for transporting bottled brews, the bags maintain carbonation and eliminate risk of shaken foaming throughout transit. High-density open or closed cell foam insulation encases bottles in a chilled barrier that preserves ideal drinking temperature. For long-term chilling, some bags allow adding reusable ice packs into the padded divider walls or bottom.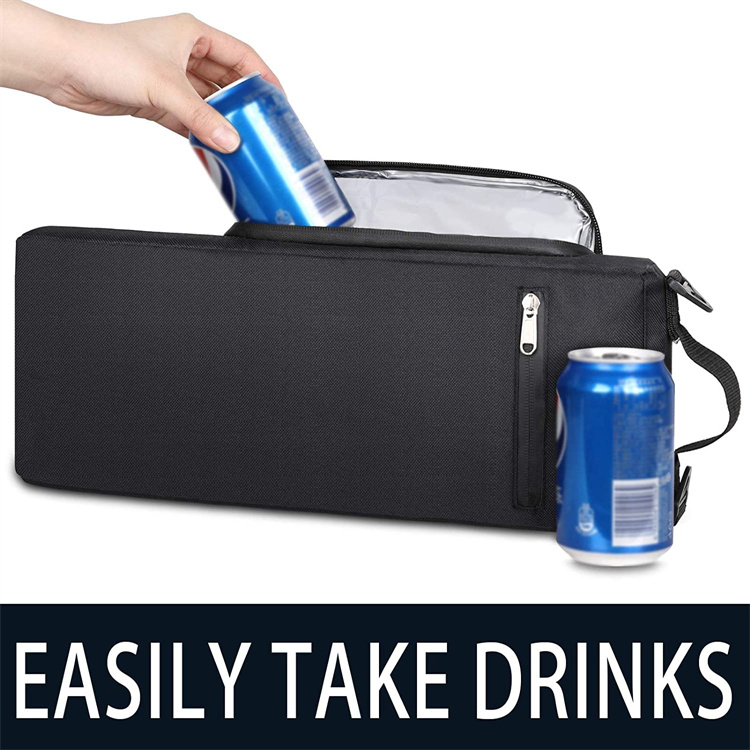 The external nylon shell resists moisture, spills, and wetness from chilled condensation if bottles or ice packs sweat. Waterproof liners prevent leaks from reaching bag exterior. Reflective foil layers enhance interior insulation performance. Top-mounted handles facilitate carrying even when heavily loaded.
Versatile Carrying Capacity
Beer bottle cooler bag are available in a range of sizes and compartment configurations to carry any quantity of brews:
Single can/bottle carriers with padded slot for one beverage – great for everyday transport in backpacks.
6 packs that conform snugly around a few bottles or cans stacked together – ideal for small parties or gatherings.
2 wine bottles that allow filling with a full 2 pack case of wine – perfect for larger parties and events.
With expandable storage, modular divider configurations, and adjustable shoulder straps, the larger-capacity bags allow customizable protection for hauling all sizes of beer hauls.
Premium Craftsmanship and Materials
Constructed from durable, waterproof outer fabrics, borsa termica per bottiglie di birra withstand rugged use indoors and out while keeping contents protected. Heavy-duty nylons or tarpaulin materials resist abrasion, punctures, and moisture while remaining flexible when packed. Heat-welded seams prevent insulation leakage for maximum chilling efficiency.
Premium bags feature steel or aluminum hardware like buckles, zippers, and D-rings that withstand years of outdoor exposure without corrosion. Molded handles grip comfortably even when heavily loaded. Some models include attachment points for adding shoulder straps for longer carries. Reflective exterior accents improve visibility at night.
With attention to detailed construction and premium materials, the best beer bottle cooler bags maintain their integrity for years of reliable use transporting tapped brews anywhere chilled refreshment is needed.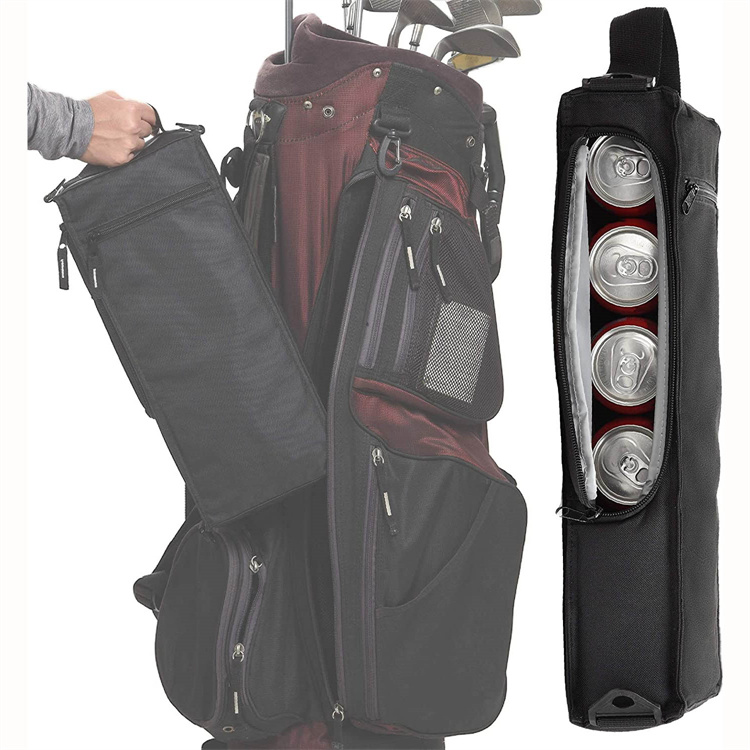 Essential Features for Beer Transport
Key features that optimize beer bottle coolers for keeping canned and bottled brews cold in transit include:
Thick open-cell foam insulation between dual fabric layers maintaining interior chill.
Cradle-shaped padded bottle compartments that prevent clanking and jostling.
Waterproof TPU interior linings that contain melting ice packs or condensation.
Wide openings allowing easy packing access to compartments.
Exterior pockets for transporting bottle openers, snacks, and can koozies.
Shoulder strap attachments, handles, or strap conversions for carrying versatility.
High-visibility interior fabrics easing identification of brew types.
Removable antimicrobial liners allowing machine washing after use.
Waterproof zippers sealing out spills, moisture, and heat.
With the right features purpose-built for bottled beverages, borsa termica per bottiglie di birra keep drinks frosty anywhere parties happen.
The Evolving Science of Beer Chilling
Modern beer coolers represent decades of material science refinements converging with energy innovations to create compact chilling solutions once unimaginable. Layers of thoughtfully engineered fabrics, foams, seals, and hardware combine to insulate brews during travels near and far. Just as the quest for perfectly hopped IPAs constantly raises the bar, cooler bags push new boundaries in keeping those IPAs and other brews optimally chilled and protected on the move. Through continual technological improvements, enjoying your favorite bar-fresh brews anytime, anywhere comes closer to reality.
The Importance of Insulation Performance
Insulation Material Selection
A core factor determining a borsa termica per bottiglie di birra's temperature retention capability is proper selection of insulation materials. Common choices like flexible open-cell foam, closed-cell foam sheets, reflective foil layers, and polyester batting each have advantages. Open-cell foam conforms around bottles while closed-cell foam provides rigidity. Reflective foils reflect radiant heat for added efficiency. Batting offers great compressibility. Combining materials like foam and foil creates an excellent chilling barrier that keeps beer frosty for hours. The right material selections based on intended use conditions optimize portable beer chilling.
Insulation Thickness
The thickness of a beer cooler bag's insulation directly impacts chilling duration. Thicker layers maintain interior temperatures longer while thinner insulation works for brief chilling. For all-day events like golf tournaments or camping trips, thick layers provide longer lasting cooling power. For quick trips to a neighbor's, thinner 1/2 inch insulation suffices. Customizing insulation thickness based on expected carry and chilling times allows dialing in both portability and cold retention. Find the ideal balance for your typical beer transport needs.
Interior Structures and Compartments
Specially designed interior compartments, dividers, and structures prevent chilled beer bottles from directly contacting each other, which would lead to heat transfer and warming. Individualized sleeves or padded wrapping around each beverage container maintains their separate chilled microclimates. Flexible open-cell foam conforms closely around varying bottle shapes for insulation while allowing easy packing. The structures cradle and insulate each drink in its own cooled cocoon.
Waterproof Interior Lining
Since chilled bottles generate condensation, a quality beer bottle cooler bag requires a waterproof interior lining to contain moisture within the insulation. Splash-proof materials like tarpaulin or TPU sheeting prevent sweat or spilled beverage from penetrating to the bag exterior fabric. The lining keeps insulation layers dry for sustained chilling performance. Some liners allow easy removal for cleaning after use. The waterproof barrier keeps insulation effective trip after trip.
Premium Leak-Proof Zipper and Seams
To prevent exterior hot air from intruding into cooled interior compartments, bag openings must completely seal with high-quality leak-proof zippers backed by reinforced stitching. Water-resistant zippers with dual sliding tabs maintain a tight seal against moisture and temperature transfer. Heat-welded seams eliminate needle holes that can allow chilled air leakage. Durable sealing preserves interior conditions and beer drinkability all trip long.
Carry Tap Freshness Anywhere
Why leave that perfectly tapped keg or fridge-chilled six pack at home? With an insulated borsa termica per bottiglie di birra designed specifically for transporting canned and bottled brews, you can enjoy ice-cold artisan ales, lagers, and stouts anywhere. Don't leave home without the ability to tap into chilled refreshment on the go. Bring out the best in your favorite pours by keeping beer protected at ideal sipping temperature for hours. Let expertly engineered beer carriers outfit you for adventures in never letting great beer go warm. Raise a cold one anytime with beer bottle cooler bags built to chill.
Summary
For beer enthusiasts who don't let location limit their enjoyment of perfectly tapped brews, a purpose-built beer bottle cooler bag enables transporting and chilling canned or bottled beers anywhere life's adventures lead. Engineered for ideal beer conditions, the bags promote lasting aroma, flavor, and drinkability wherever celebrations unfold.
Thoughtfully designed interior compartments, supportive protection, and thick insulating materials maintain beers at just the right chilled temperature for hours. Condensation-containing linings and leak-proof seals prevent moisture from compromising insulation efficiency. Premium durable and water-resistant outer materials withstand rugged use indoors and outdoors.
With beer cooler bags specially optimized for bottled brew portability, say goodbye to lukewarm brews at parties, events, and friendly gatherings. The machined foam and compartmentalized interiors cradle drinks in chilled isolation for extended freshness. Just load up the specialized cooler, and refreshment remains on tap anywhere regardless of distance.
Designed by beer enthusiasts for beer enthusiasts, today's top beer bottle cooler bags allow you to tap into cold ones in any setting. Don't let locale limit enjoyment of your favorite IPAs, lagers, and ales. With the right portable cooling solution, friends stay refreshed anywhere the party goes.